Meet The Team
Trustees
| | |
| --- | --- |
| Dr Alastair Smith | Chairman  |
| Noeline Young | Vice Chair  |
| Jean Querol | Marketing & Fundraising  |
| Dr Susi Caesar | Events co-ordinator |
| Rob Taylor | Treasurer |
| Sarah Culley |   |


Operational Steering Group
| | |
| --- | --- |
| Ron Millington | Book Keeper |
| Jacky Adams | Membership secretary - Bournemouth / Librarian |
| Vacancy | Membership secretary - Poole |
| Rita Russell | Church facilitator - Bournemouth |
| Lucia Sanchis | Website administration |
| Adrian Bennett |   |
| Sue Banton |   |
| Jill Dore |   |
| Heather Dixey |   |
| Janet Burrows |   |
| Diane Smelt |   |


Choir directors


Wendy Morrow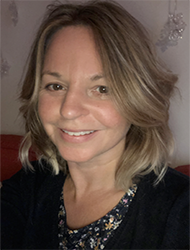 Wendy is a trained Opera singer. She trained with Dorothy Robertson, soloist with the Scottish National Opera, as well as specialising in voice in her Music degree. Whilst in Scotland, Wendy directed Musical Theatre performances with Edinburgh University Students at the same time as mothering her two daughters who often came to rehearsals with her !
She also plays Harp. Piano, Guitar and Flute to a professional level and works as an accompanist for dance classes as well as a Music Therapist in Camphill Communities for Special Needs Children and Adults.
She sang in the Cambridge University Musicians Choir whilst studying and since then has lead many community choirs including the New Milton Community Choir and the Lantern Community Choir. She worked as a Music Teacher for 15 years and developed the Upper School Musical Curriculum for The Ringwood Waldorf School as well writing Musical Theatre productions with her students.
Wendy became interested in folk Music whilst living in Edinburgh and her own singer songwriting craft has been influenced by this genre as well as World Music. She can often be seen performing at festivals such as the Purbeck, Swanage or Wimborne Folk Festivals as a soloist under the name Wendy Jane or with her band Outlandish
---


Mark Anstead Co-Director
Mark is an acoustic and electric violinist with the best part of 15 years performing experience, and a graduate of the University of Chichester obtaining a 2:1 degree, including a 1st in his violin performance dissertation and final conducting exam. He is a professional performer and teacher playing for a variety of occasions and events and can use his experience to play a variety of styles of music to suit the occasion from classical to contemporary. In his youth orchestra days, Mark performed as a section leader with the award winning Wessex Youth Orchestra in venues such as the Poole Lighthouse Concert Hall, Birmingham Symphony Hall and Royal Albert Hall.
Whilst studying at The University of Chichester, Mark played with nearly all of the orchestras: The Symphony Orchestra, The Chamber Orchestra, The Concert Orchestra, The String Orchestra and The Pops Orchestra, in a number of capacities, 1st violin, 2nd violin, co-leader and leader. Mark has conducted some light classics with the University Pops Orchestra as well as the overture to "The Marriage of Figaro" and Karl Jenkins' "Palladio" for string orchestra with the Chamber Orchestra during their tour to Bucharest, Romania in June 2018. He also conducted a musical theatre production of "Thoroughly Modern Millie in May 2018.
As a soloist, Mark has performed, in notable venues, such as; The Bournemouth Pavilion Theatre and the O2 Academy Bournemouth. Mark's regular performing work, includes performing in local care homes and for high profile events and weddings solo, as well as part of a violin duo and The Intermezzo Quartet.
Mark also plays the piano and has supported the Rising Voices Wessex Community Choir from when it was founded in January 2013, and now holds a role of 'Associate Musician' where he primarily accompanies but also assists with set up and operation of the choirs' PA system, and occasionally conducts the choir for rehearsals and events. Mark took part in a big choir event, singing in London and Weymouth during the Olympic Celebrations in 2012, and has sung in a backing choir for Russel Watson and Blake at the Poole Lighthouse, home of the Bournemouth Symphony Orchestra.

 
---
Trustees
Dr Alastair Smith (Chairman)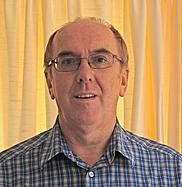 Dr Alastair Smith is a retired NHS Consultant, he was a Consultant Haematologist and Honorary Senior Lecturer in Southampton University Hospitals and Lymington New Forest Hospital from 1982-2011. He was also a Clinical Lead as part of the national Cancer Survivorship Initiative from 2008-2011.
He has extensive experience in the diagnosis and management of Leukaemia and other bone marrow cancers - and he led development & publishing of (inter) national guidelines on myeloma diagnosis and management in 2001 & 2006.
He has been actively involved in patient education and has advised on patient information publications prepared by Cancerbackup/Macmillan & Myeloma UK – and has spoken at numerous patient and family information days run by Myeloma UK.
He developed partnership working with Pallaitive Care Services in Lymington/New Forest through dealing with a more elderly patient group often in the terminal phases of their condition and other health problems and undetook fruther personal study in Palliaticve Care through Cardiff University in 2008-9.
He has also experience of Health Service management challenges through a spell as Pathology Services Clinical Director in Southampton. Outside of medicine Music has been a major interest and he has been a member of the Bournemouth Symphony Chorus since 1998.

 
Noëline Young (Vice Chair)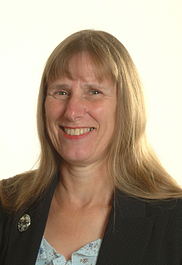 Until recently Noëline Young worked with Macmillan Cancer Support as part of the National Cancer Survivorship Initiative. She is an experienced nurse who has also worked locally in Poole and Bournemouth. Noëline is a trustee of the choirs and also for a national support group for ovarian cancer, Ovacome. As well as a background as a Cancer Nurse Specialist Noëline has personal experience of cancer both as a patient and carer. This has given her a valuable insight into the experience of cancer, the impact it has on those around you and the problems faced following a diagnosis of cancer and during recovery.

Noeline has always loved singing and as a teenager was in a youth and church choir, however as a busy working Mum, time and commitments did not give her the opportunity to join a choir. When approached to be a Trustee of Rising Voices she was delighted to except a new challenge as retirement was looming, so time for a new project; beats singing in the shower!  


Jean Querol (Marketing & Fundraising)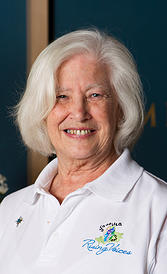 Jean Querol is a retired therapy radiographer and practice manager. On retirement she became a member of the partnership panel of the Dorset Cancer Network (DCN) which she represented on the Radiotherapy Steering Group and the Specialist Palliative Care Group.She is also a volunteer receptionist at Forest Holme Hospice.

Through the then Dorset Cancder Network she heard of the formation of the choir and joined the newly formed organising committee which then became the Steering Group.

She gets a great deal of satisfaction and pleasure from seeing the way the choirs have progressed and seeing the joy that it brings into people's lives.


Rob Taylor (Treasurer)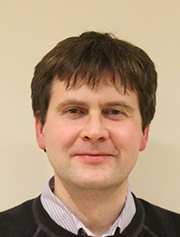 Robert Taylor is a Chartered Accountant (ICAEW) and has previously been a Trustee of a charity (2011-2016) for which he had the responsibility for financial reporting, budget review, audit, fund-raising and employment matters.

Rob has extensive experience of bid preparation, financial forecasting, financial modelling and reporting and experience of external audit, internal audit and due diligence work. Very good knowledge of the public sector and public sector accounting and good report writing and presentation skills to general and expert audiences and to senior executives of companies and organisations.


Dr Susi Caesar (Events coordinator)
Dr Susi Caesar is a GP in Dorset and a passionate proponent of appraisal for doctors as a way of encouraging quality improvements in patient care. This led her to her other roles in medical education with Health Education England (Wessex) and to becoming the Medical Director for Revalidation at the Royal College of GPs.

Like most GPs, she has looked after many patients from their first diagnosis with cancer throughout their journey with it, as well as families and carers, and believes that each patient is the expert on their own situation.
She joined the choir in its second week, as an enthusiastic but not very competent singer, and feels she has come on leaps and bounds musically.

She feels very honoured to have been asked to become a Trustee for an organisation that gives so much to so many people, who have become her friends.


Sarah Culley
Currently working as a Health & Safety Compliance Administrator, Sarah has had many years' experience as a tutor for Adult Learning, has worked in the education sector carrying out 1:1 care of children with life-limiting illnesses and as an HCA, caring for those with cancer. Having current experience of family members with different forms of cancer, Sarah is a strong supporter of the choir, believing in the restorative, health and wellbeing effects that singing in a group can promote for all concerned. Sarah has been a member of the choir since early 2015 and as a member of the Steering Committee, she has helped organise fund raising events for the choir and likes to think of different ways to promote the choir and spread the word!
As a lover of singing from a child in school choirs and onwards, Sarah was recommended to join the choir by a friend whose mother is a member. From then on, the weekly rehearsals, subsequent concerts and social events have played a very important part in an already busy life. Sarah would love to be able to assist the Trustees in their duties, offering her skills and enthusiasm in order to help the choir grow and prosper; ensuring the benefits current members enjoy can continue to be shared ongoing by many more.
Sarah Kemp
Sarah is a Piano and Music Theory teacher as well as Director of Musicalous Limited, a specialist language and events company she founded in 2011. Sarah has always loved music and has performed with various choirs and orchestras both in the UK and in Germany. She studied Music and Theatre Studies at Glasgow University where she specialised in vocal music.
Sarah sings with several local choirs including the Bournemouth Symphony Chorus and found singing to be a welcome distraction during her own experience of caring for family members suffering from cancer. She has attended several Rising Voices Big Sings and is inspired by the enthusiasm of the choir members. She is therefore looking forward to being able to meet more members in the near future and working on promoting the work of the choir further.
---



Clinical Champions
Dr Dexter Perry - Royal Bournemouth Hospital.
Dr Maxine Flubacher - Poole Hospital NHS Trust.
Patrons
Fiona Castle OBE and Lucy Braga